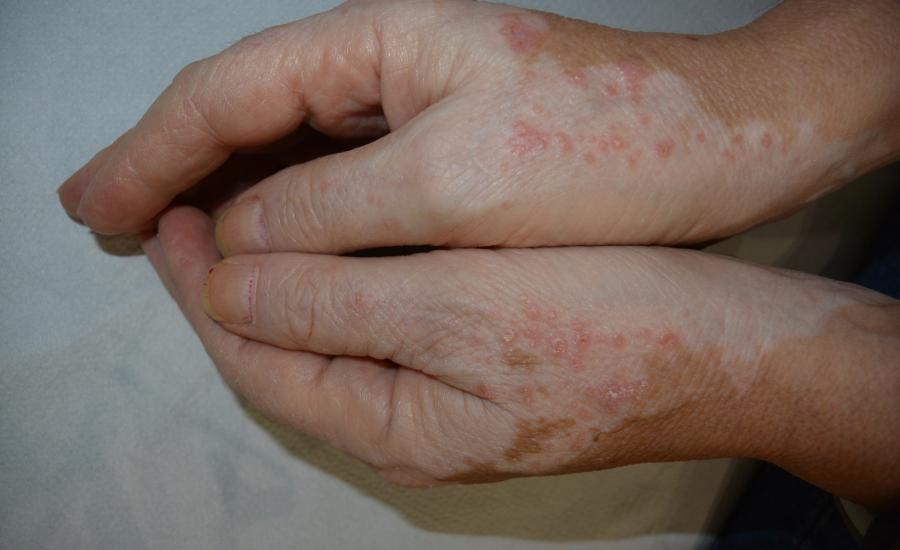 What is it?
Vitiligo is an autoimmune process where the skin's own immune system attacks the pigment-producing cells resulting in white patches. 
While Lichen planus is an inflammatory disease that causes swelling on the skin or mouth
Treatment
Since there is no cure for vitiligo and lichen planus. We at Cabello-piel believe we can boost our client's confidence with our recommended herbal and natural medications, diet control, and supplements.
During your visit, our experts will recommend a range of herbal treatments and will help curate a balanced diet full of good nutrients, as with any autoimmune disorder, you may benefit from immune system-boosting foods  
Benefits of seeking treatment
In the case of lichen planus, it helps in the healing process and prevents the formation of further sores. 
Prevents the affected skin from darkening after the rash clears up.
Reduces the risk of oral cancer and hearing loss.
FAQ
What causes vitiligo?
Although vitiligo is an autoimmune disease, the exact cause is not known 
What are the symptoms of vitiligo?
Occurrence of white patches on the skin in places like hands, feet, face, lips, and arms. 
Patchy loss of skin color
Loss of skin color after trauma to the skin is sustained
A cluster of premature whitening lightening of the hair
What does skin that is infected with lichen planus look like?
Lichen planus appears as purplish, itchy, flat bumps that develop over several weeks. In the mouth, Lichen planus leads to the formation of lacy white patches with the development of painful sores